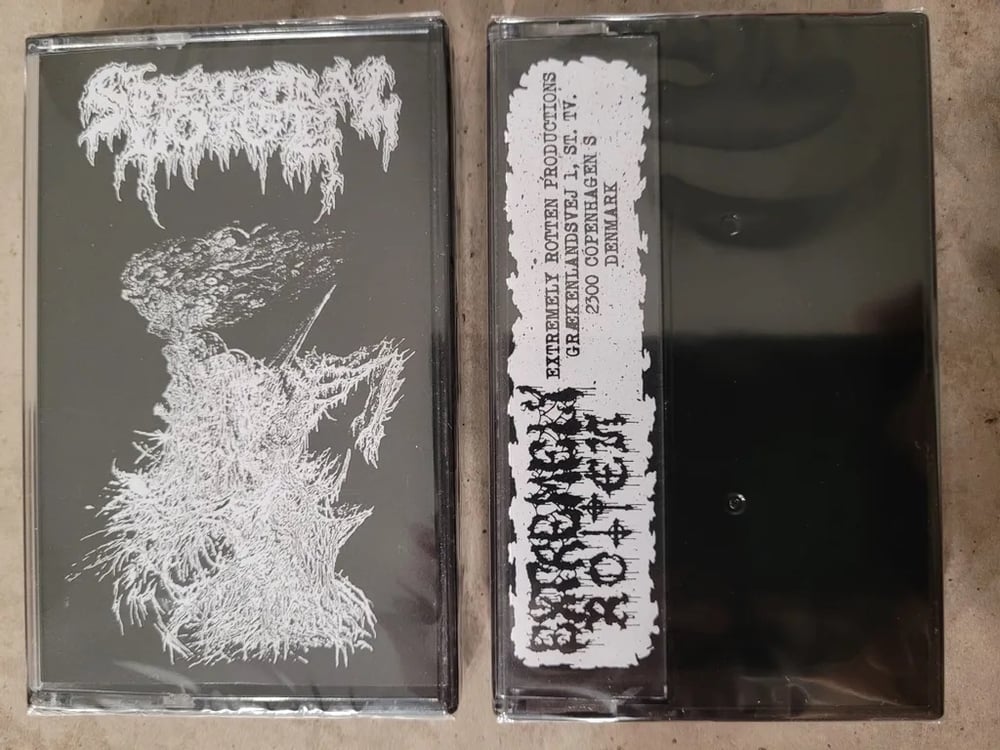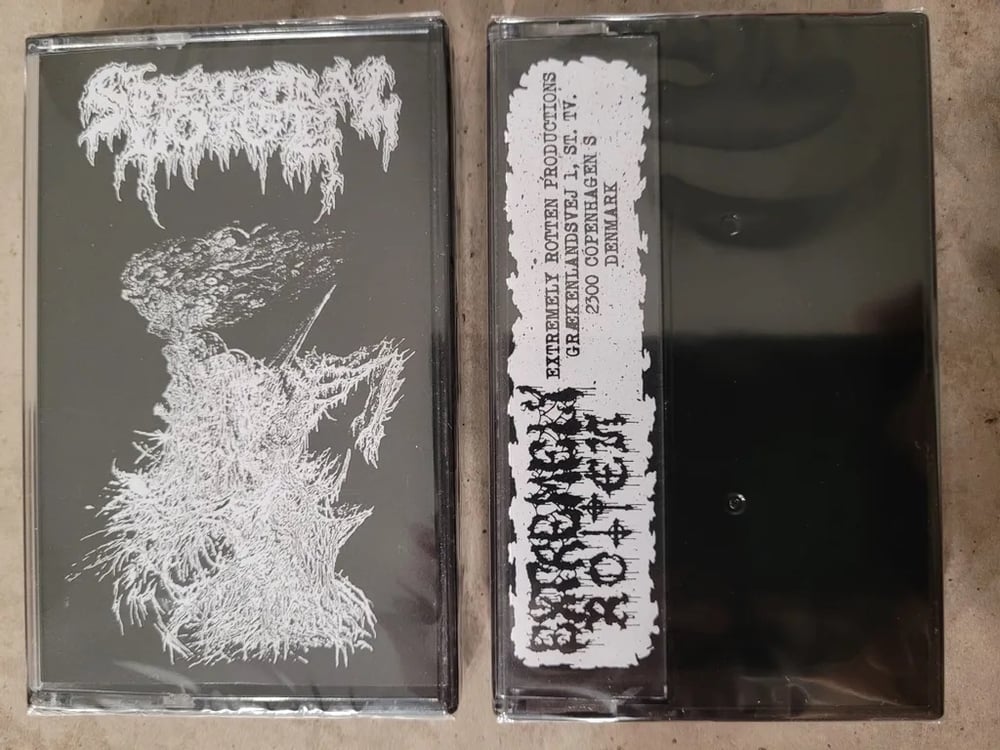 EXTREMELY ROTTEN PRODUCTIONS - Necrotic Demos Cassette Tape
$8.00 / Coming Soon
Due to restrictions in our area, processing and shipping times may be delayed up to a week or more.
Extremely Rotten Productions (Denmark) pressing: Compilation of all official non-album material from 2015-2018. Contains the original "Necrotic Doom" demo and all SV tracks from the split 7"s with VASTUM, PHRENELITH, and BLOOD INCANTATION. Bonus track "Ineffable Winds" from the split 7" with ANHEDONIST is also featured.
Worldwide shipping is available from the Extremely Rotten Productions webstore.
Orders of more than one (1) copy will be refunded.
Released in Europe by Extremely Rotten Productions (Denmark):
http://www.extremelyrottenprod.com/
Released on CD by Dark Descent Records (USA):
http://www.darkdescentrecords.com/